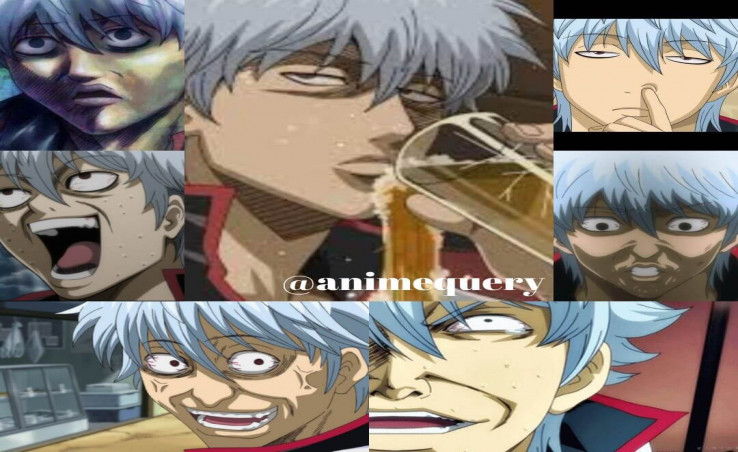 Gintama anime comes with a lot of gags, and I mean A lot of gags. But underneath all those gags is a remarkable story. Alas! With all the gags, it's a hard anime to get into, and also in the anime, what happens in one episode will have no impact on the next, so it's even hard to tell when an gintama arcs is coming. Gintama is genuinely unpredictable. With that said, the anime does reward you for your patience. If you stick with it, you will get hooked on it.
Gintama watch order😂
Gintama has over 300 episodes so that it may seem like a lot for some, and some don't know where to start, don't worry, were here to help!
Gintama: 3-201 (The arc at eps 58-61 made into a movie. Watch it if you don't care about spoilers, instead of the arc in the series.)
Gintama Movie 1: Benizakura (the Benizakura arc in eps 58-61). CANON MOVIE
Gintama (2011): 202-252
Gintama Enchousen: 253-265 (with some reruns in the middle)
Gintama Movie 2: Be Forever Yorozuya CANON MOVIE. This movie signifies the end of the series, as they didn't know if it would continue (but it did).
Gintama 2015: 266-316
Gintama. (2017): 317-328
Gintama. "Porori": 329-342
Gintama. Silver Soul Arc: 343
The timeline is straight forward, and the whole series can be sum into two anime films. If you are like me, I want to experience the entire story of Gintama it wroth the watch all of the timeline. With all the gags and jokes, it remains to be gem not just being comedy anime but good anime overall! Enjoy! 😊