OtakuStream
Anime You tubers anime enthusiasts people should be watching
Youtube is one of the largest websites in the world, people around the world go watch their interest and be entertained, one of the biggest genres on Youtube is Anime! With the whole spectrum of youtube channels which ones give the most engagement and give anime audiences like yourself more in-depth analysis of anime, we all love to watch. There are near endless anime shows and genres, not one channel can cover all. Each channel covers different aspects of shows and dimension beautifully with their unique personalities.
1.Tekking101
Tekking 101, is rising upcoming anime youtube is he has primarily focused on One Piece. If you ever want a recap of One Piece Arcs and different analysis of characters in the One Piece universe Tekking 101 is your youtuber, His commentary is really knowledgeable and engaging. From time to time his talks about Bleach(whatever reminders of the show) and the different mange/anime time to time like One Punch Man, Hunter X Hunter with engaging commentary. You should give him to watch his youtube channel you will not be disappointed.
2. Heavenly Controller
Heavenly Controller, those anime audiences who want edgy commentary and like the coverage of different anime related games then Heavenly Controller is youtube for you. He sometimes goes into diverse topics and other non-anime shows all Game of Thrones, however, it brings it back to anime-related topics. Cool things he interviews and collaborated with cosplayers and other people in the anime community. His personality. With Heavenly controller, you can get the vibe of what is going culture in anime.
3.Gigguk
Gigguk, has been around the youtube community for a long time and whole range of topics to of anime /manga culture he has the been interesting perspective with a UK attitude.
4.Kato
Kato, for those anime audiences who want to know the deep philiolical aspects of what thier are watch Kato is the youtuber
5.AnimeUproar
AnimeUproar, the contrain
6.Nux Taku
Nux Taku, the contrarian anime youtube, The Dragon Ball series sucks(What!!? how dare you!!?) It is good to be objective of things and what you watch, you need another set of eyes who is not attached to your favorite animes.
7.RafiRaffee
RafiRaffee , for all lovers of kawaii RafiRaffe is youtuber for you. Her channel is a change of pace from anime/manga reviews and more otaku and cosplay culture in general. Her creativity is shown in skits with here friends. Her videos tend towards to broader audiences The anime environment can often get crowded with male audiences and male reviewers, so it's nice to have a change of pace every now and then. Let us introduce you to RafiRaffee, a passionate youtuber with videos of all kinds, all anime related and enjoyable to watch! This channel takes you everywhere from the definition of an otaku to reading old fanfic written by the youtuber herself. We love the creativity that goes into each and every video, helping the content be new and different every time. RafiRaffee, with her friendly and easygoing personality, also appeals to a broad spectrum of audiences, allowing her to reach more than one specific age group or gender. For an immersive experience in all things anime and otaku lifestyle, we suggest you go and watch RafiRaffee today!
7.akidearest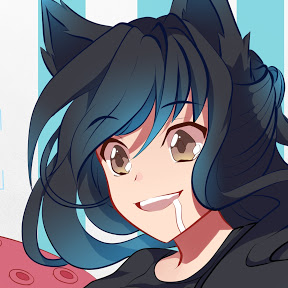 Akidearest,
8.Reina Scully
Reina Scully, though Reina does not cover 9.ForneverWorld
ForneverWorld, The Naruto tuber speicalist 10.The Anime Man
The Anime Man,