Gaming
Anime mmorpg on the Go-anime mobile mmorpg
There's a lot you can do with your phone. The only thing that is left right now is downloading an app to teleportation to Mars, "ZAP ME UP SCOTTY!"; hopefully, the next generation of smartphones will accomplish this. No really!? The smartphone is a fantastic technology. A lot has happened, and we experienced a lot of technological feats even though teleportation is not available for public use unless, in science fiction isn't something to look forward too right now, especially with smartphones.
One thing we do in smartphones is mindless scrolling through the Facebook newsfeed, peeping through Instagram stories, trolling on Twitter, going in the rabbit hole of pinning on Pinterest, finding rehash content on TikTok. With this mayhem going on, some find time to play anime mobile MMORPGs. Why MMORPGs and not different genres. Well speaking for myself, the saddest part of a game is when it's over. With MMORPGs, it's never over there always worlds to explore, equipment to upgrade, and interact with people all over the world. Combine your favorite type of medium to consume 'anime' & MMORPGs you get yourself little of Isekai.
Let's go over some mobile anime MMORPGs for Andriod or iOS that worth looking into, and others there are polarizing to with love and "HATE" attitude.
Bleach Mobile 3D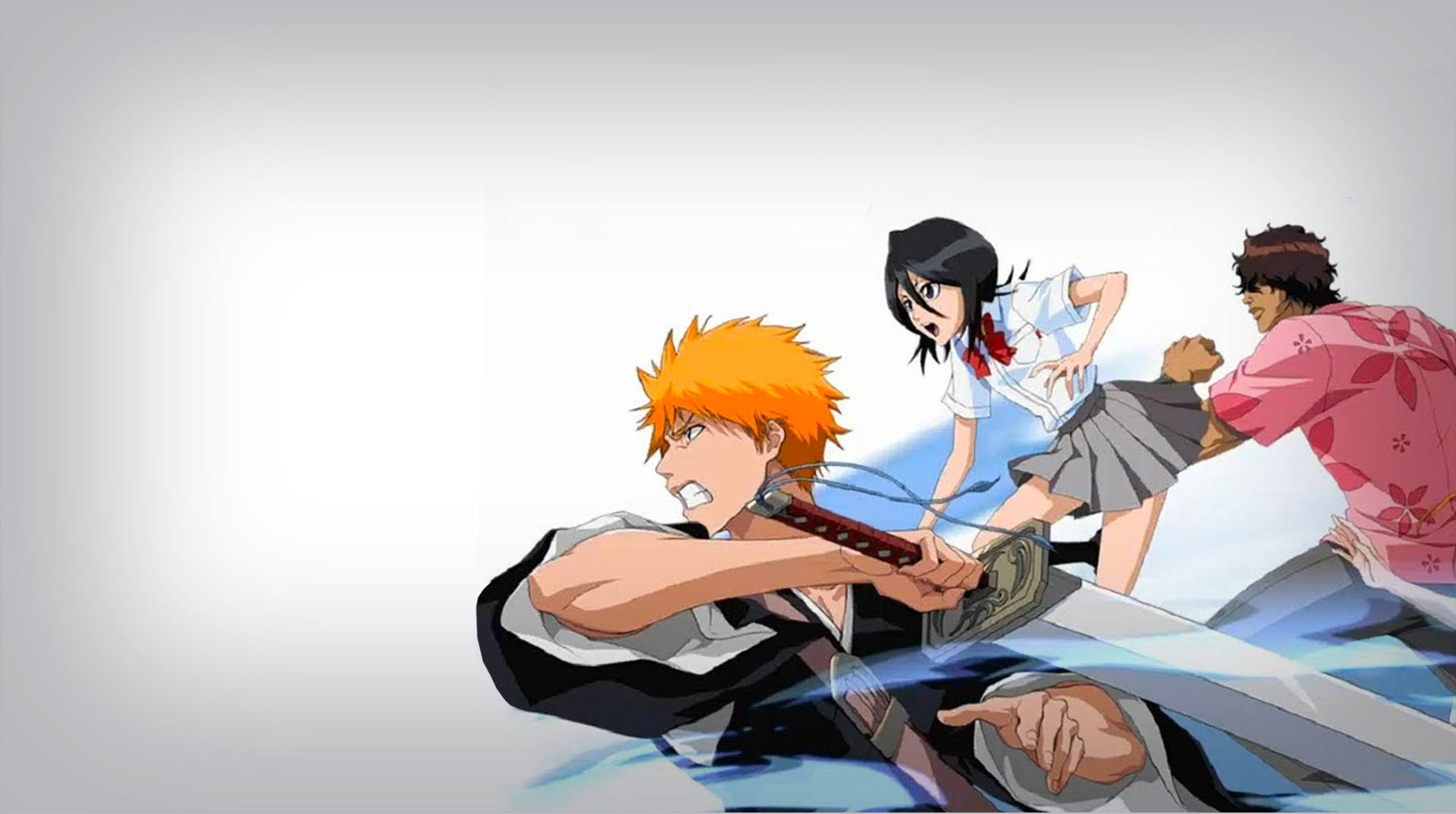 Bleach...Well, despite how the series ended(😢). You primarily don't get a lot of Bleach anime game that goes the mainstream. One of my most favorites is Bleach: Dark Souls for Nintendo DS and Bleach versus crusade for the Nintendo Wii. Alas, you get a Bleach game with all your favorite Bleach characters in an MMORPG format. The UI of the game can become overwhelming, which translates to a lot of stats that need to upgrade, the gear rabbit hole is real in this game. Just like the show, different players bond with each various. In Beach Mobile 3D, it explores this dynamic.
MapleStory M: Fantasy MMORPG
For the people who love MapleStory now, you have on the go on your smartphone. When playing this game, you are not alone; there is a lot of players playing this game. If you like graphics and cute game backgrounds when playing mobile MMORPG, you will like MapleStory M; it combines the 2D element and with colorful cartoonist background. Quest dynamic is fun with auto or without it, giving the player the pace person wants when playing the game. Again if you like MapleStory MMORPG titles, you like MapleStory M for nostalgia sake.
Pros
Beautiful sprites and game backgrounds.
UI is fluent when playing does not get in the way.
Doing a quest feels relevant.
Cons
Pay to win creep versus in comparison with the other MapleStory processors.